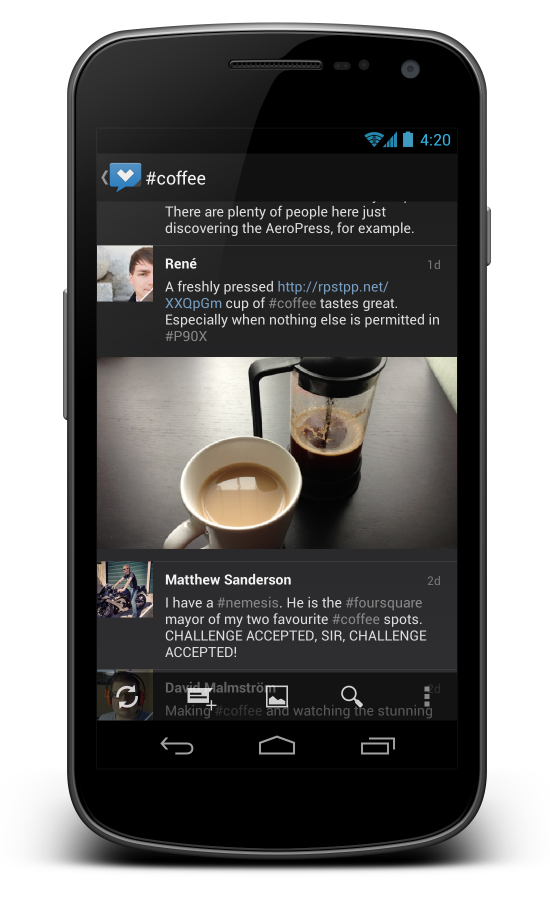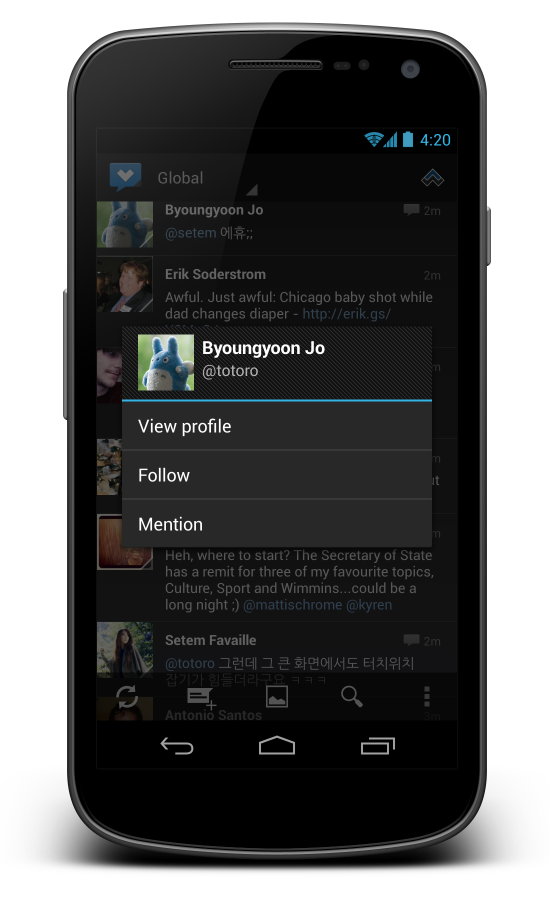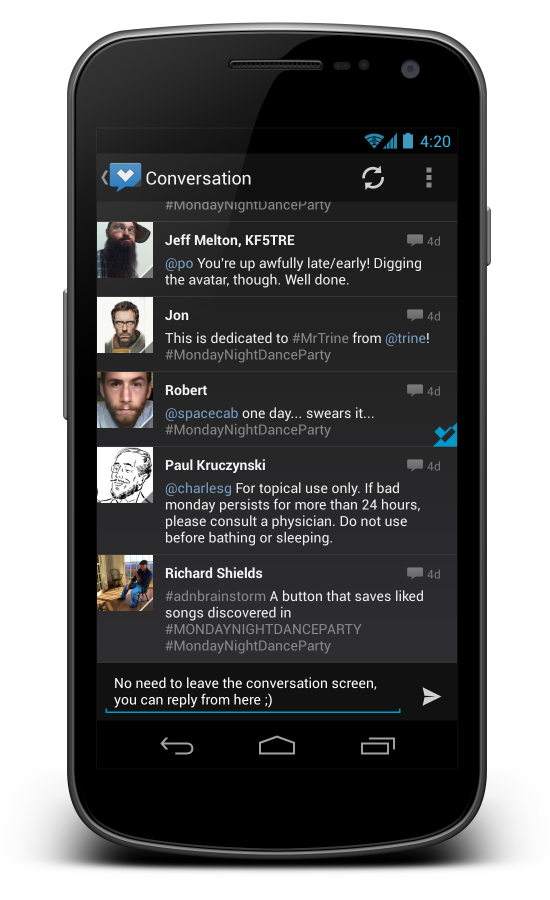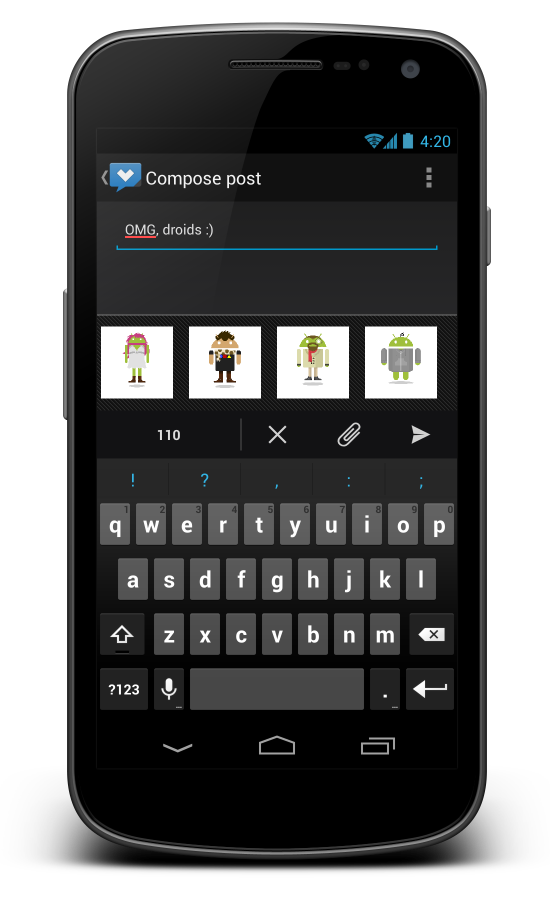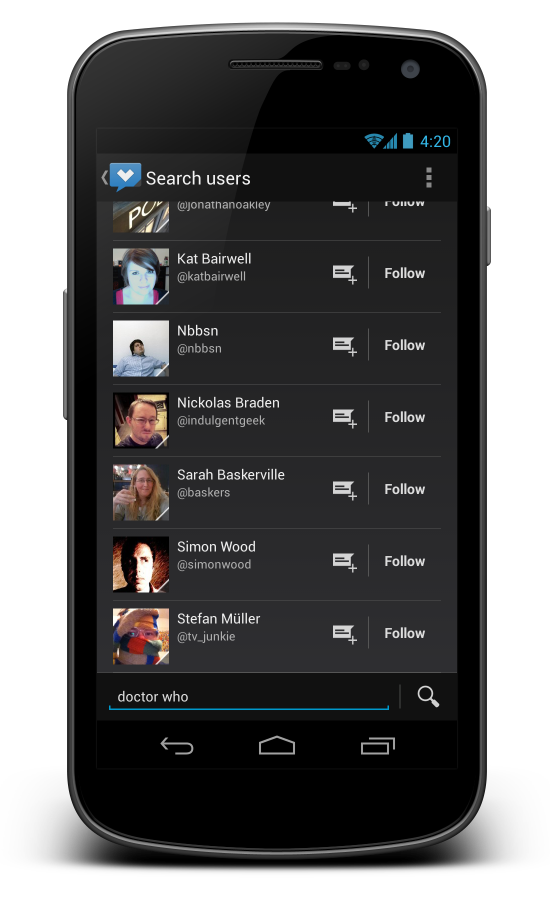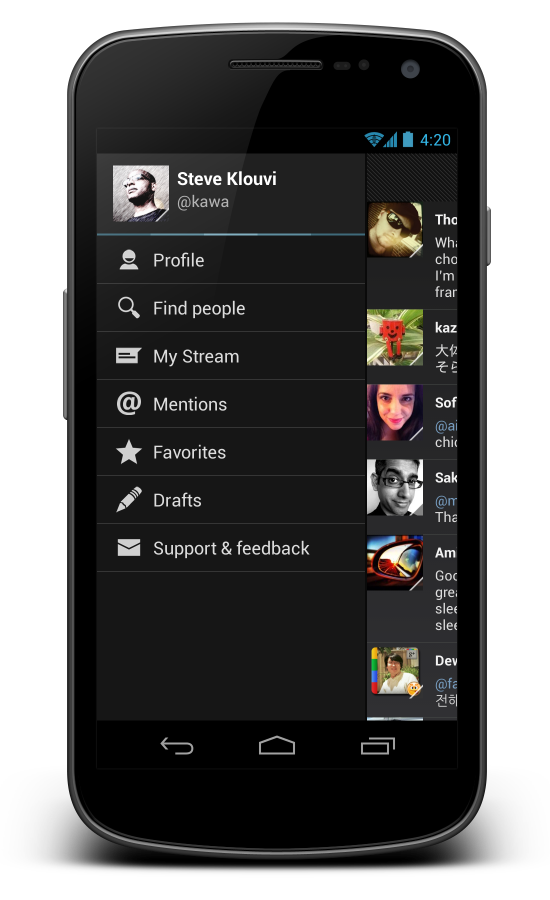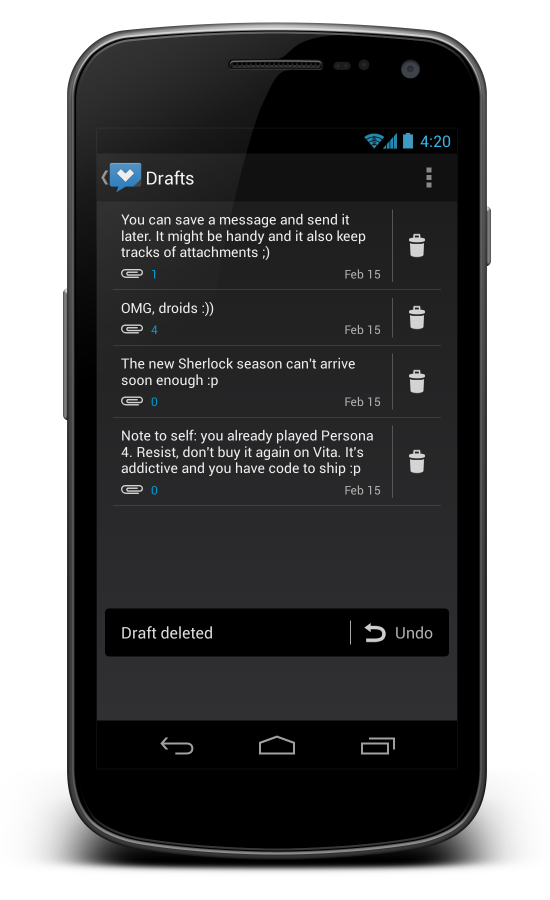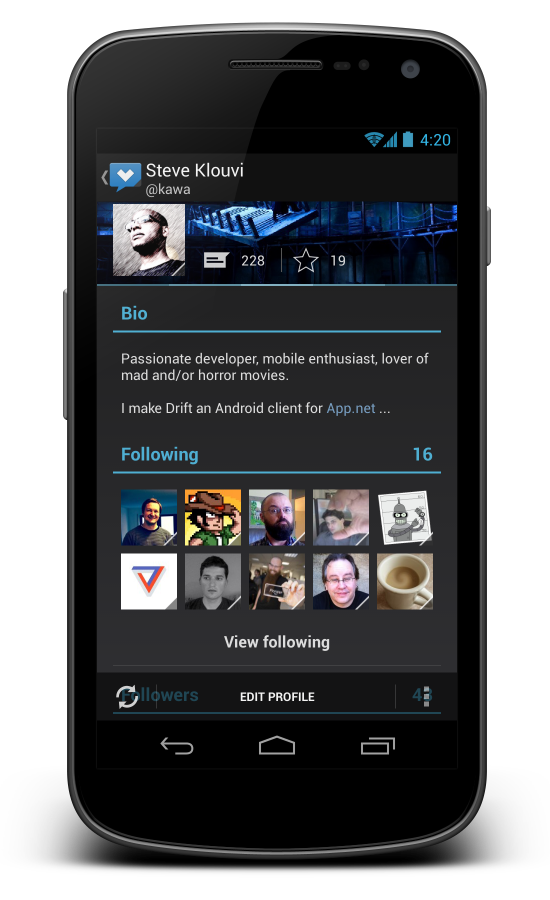 Drift is a client for App.net* social network. It is carefully deisgned to be simple, clean yet delightful.
-- Developed with passion. Designed with care.

Interactive timeline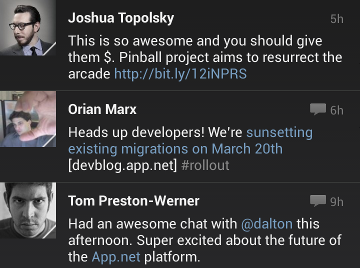 Whether it is a username, a hashtag or a link, you can just tap on it directly from any stream.
Image sharing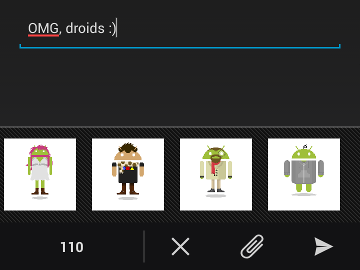 Drift image sharing is built upon App.net storage capabilities. Shared images are just part of your 10 GB cloud storage.
Quick reply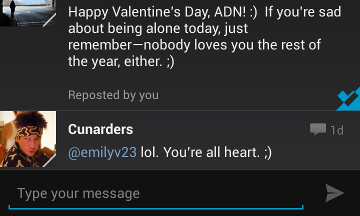 You can quickly reply to a conversation with the inlined reply field.
Drafts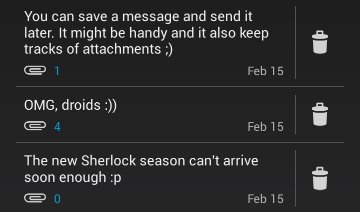 You can save posts and come back to it later.
In-app notification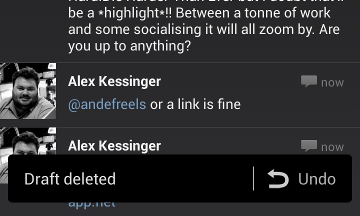 In-app notifications let you take quick actions.
Single-handed use


A special emphasis is put on single-handed use because using your phone shouldn't be a chore ;)
Upcoming features
There is still plenty of features missing. The application is still in development. Soon it will have:
Private messages,
Tablet optimized interface,
and a lot more ...
Feedback
You can ping me on App.net, I am @kawa. Feedback is always appreciated.
So if you have questions, feature request, bug to report or anything else never hesitate to drop an email ;)